Pink Sunset Triangle Pendant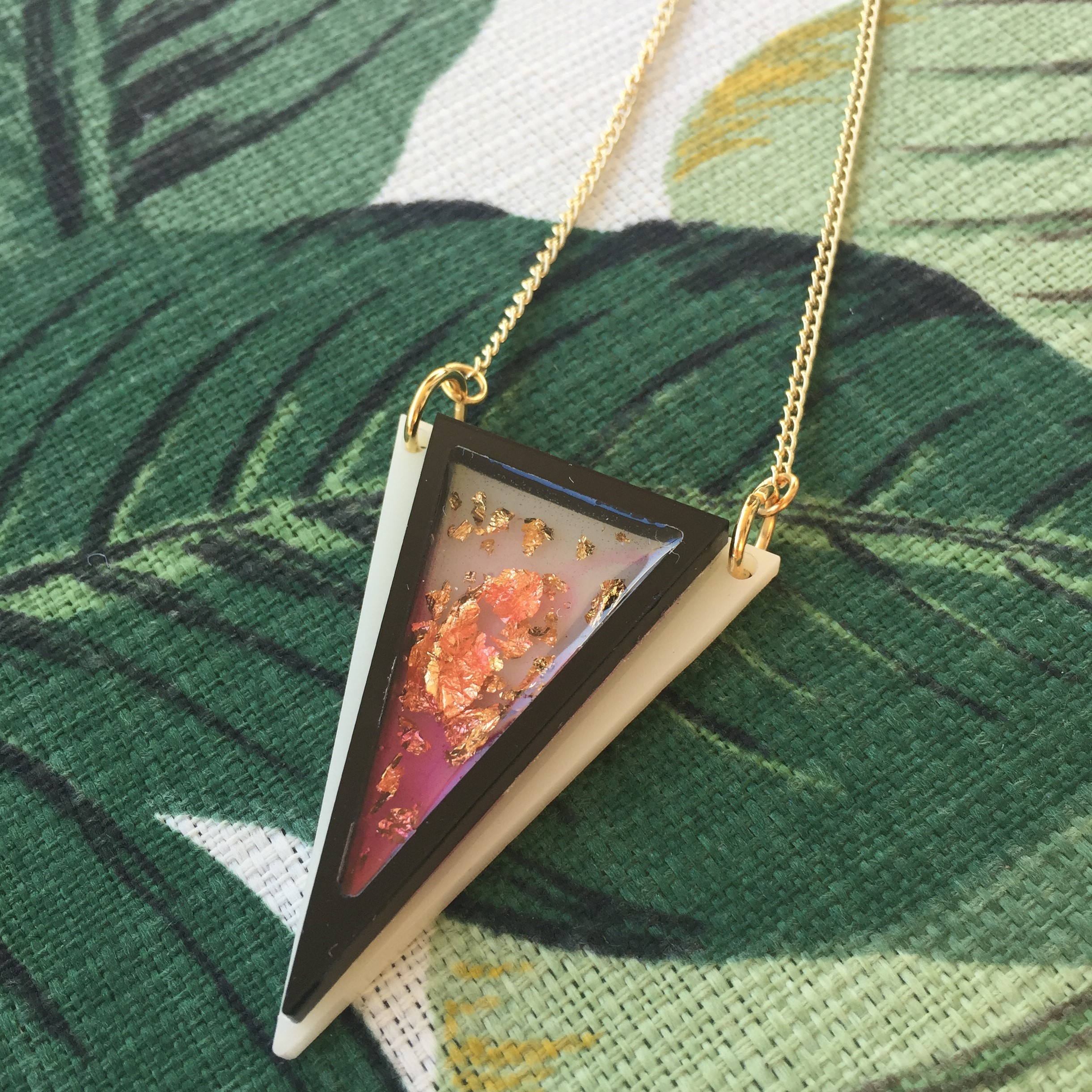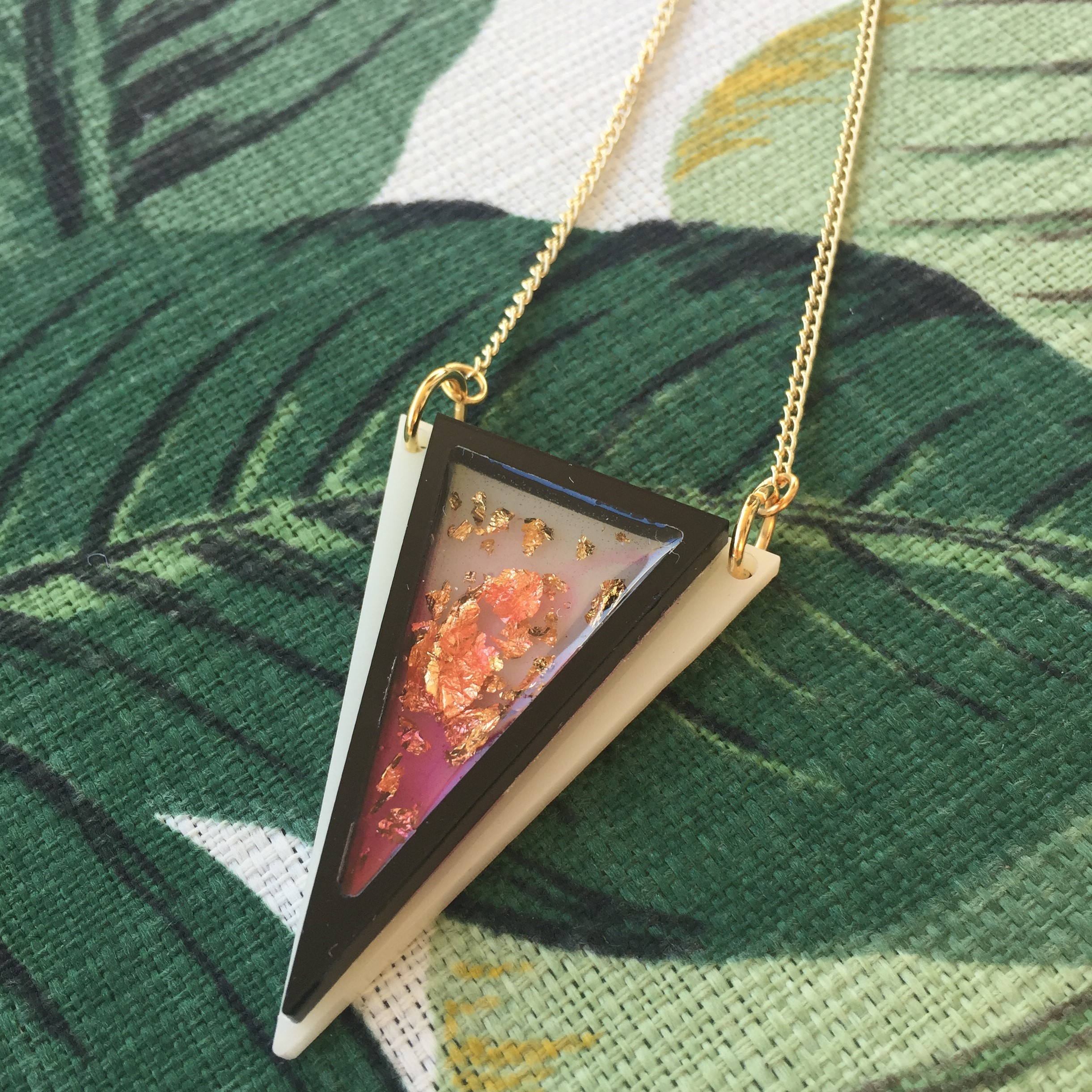 sale
Pink Sunset Triangle Pendant
This triangle shaped pendant is made from laser-cut acrylic and wood, finished with hand-cast resin.

The shape of the pendant is simple and easy to wear, and is assembled by hand. Hand-cast and dyed resin is added, with beautifully sparkling flakes of gold. The vibrant colours mix beautifully with the resin and create a unique finish for each necklace.

Due to the nature of hand-casting resin, each piece is always slightly different to the next.

Dimensions:
Pendant size: 3.5cm x 4.8cm
Chain length: 20cm each side, gold plated with 5cm extension chain.
Designed and made by hand in South London by Rosa Pietsch